Heel Nederland was blij met eindelijk een zonnetje in het weekend. Ik ook, daar niet van, maar als je een fotoshoot gepland hebt aan het strand, midden op de dag in de felle zon, dan begin je hem wel een beetje te knijpen.
11 man sterk…no worries, want je hebt een Elinchrom Ranger met meer dan genoeg power om de zon een poepie te laten ruiken en daarbij heb je een octabox met een diameter van 150cm en da's plenty om zo'n grote groep gelijkmatig uit te lichten. Het is een werkpaard dus van een beetje zand heeft ie niks. Maar van wind…. wel….
En waaien deed het.
Dus werd de locatie niet bepaald door mooi of leuk, maar door de positie van de zon en de luwte van de wind. En dan nog…
Dit is niet de bewerking zoals die naar de klant is gegaan, maar ik had zin om een beetje retro te "shoppen".
Bij deze dus de hele groep,
in zwart-wit: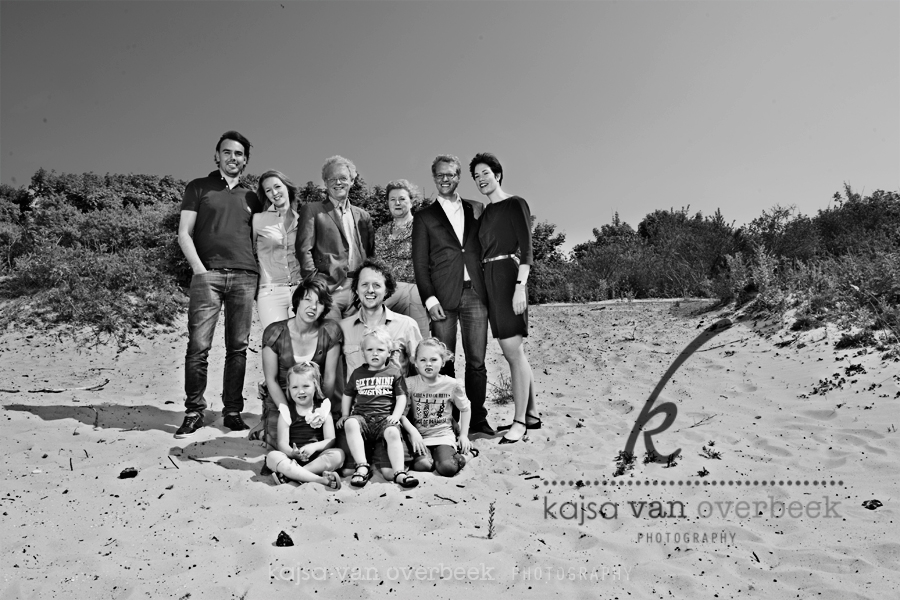 of is kleur leuker?: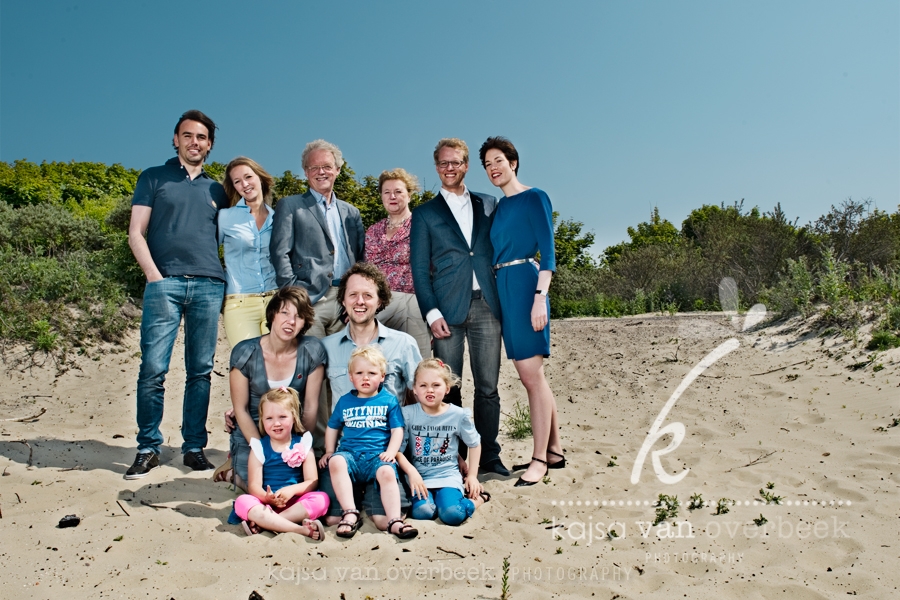 …samen met de oudste generatie:

En om jullie een idee te geven van de wind:
Zandzakken en 3 man sterk aan de Octa. Jihaaaa…..