Sometimes the best of plans don't work out. In my case it's more than sometimes, at least when it comes to photography.
The plan was to take some coolly lit biking shots. The car was jampacked with stuff: big flash, small flash, stands, sandbags, the works.
And then…. the bike broke down. So we picked up our friendly neighbourhood biker G. at the place he broke down and drove to a location we had not planned on with a broken bike.
By broken, we mean broken (thank heaven for cell phones by the way):

So we plowed our way across the Wassenaar beach in the wind and cold with a broken bike and only small flash, since the beach was way less accessible then the location we had planned on before.
Trying to make the most of the by now rapidly falling light, we ended up using one flash in a varistar umbrella mounted on a monopod handheld by mr. I, my assistant (and self-appointed pack mule) for the night. Triggers? The Nikon CLS. Easy peasy.
Here's my favourite photo of the evening, G. carrying his wounded bike up the dunes: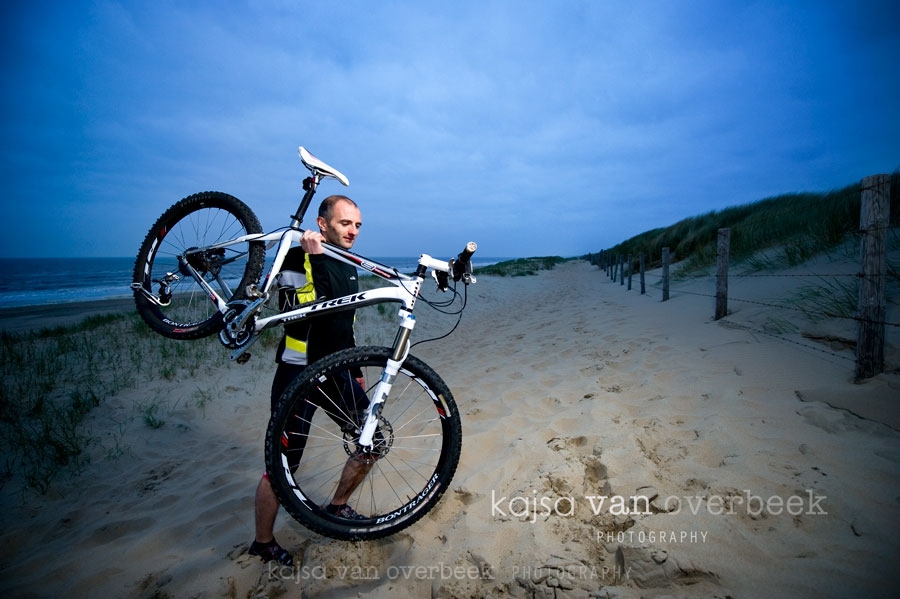 Though he felt like doing this: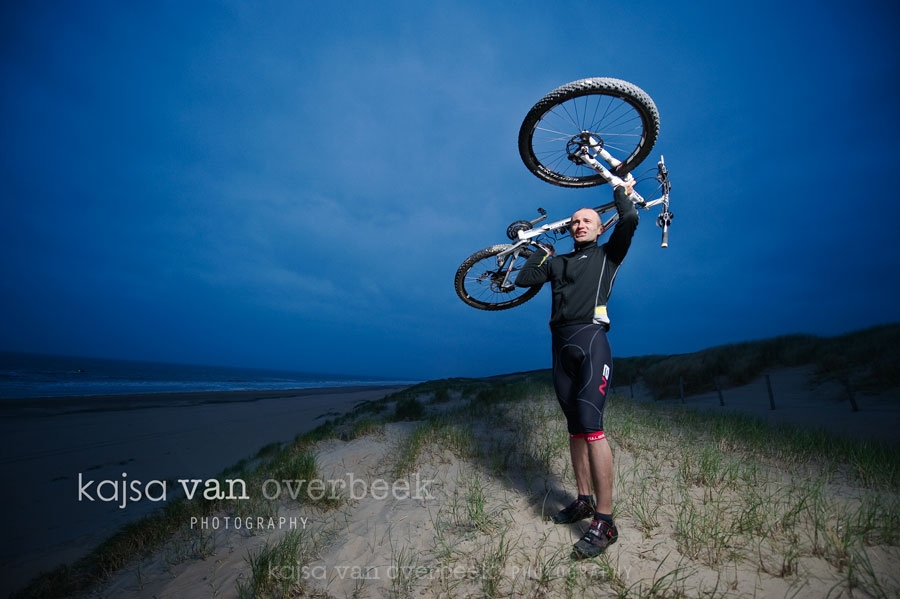 G. and I., thanks for braving the cold and the wind. Next time we'll just go for beers, ok?